Broccoli and stilton soup is my absolute favourite. I love cheese, I love soup, and I love blue cheese sauces generally. So, this is fantastic. It's not something I normally get to have because Hunky Husband doesn't like it. But, we thought if he made his own, he could control the strength of the cheesiness. So, this one is quite a mild blue cheese flavour. If you want it stronger, just add more cheese.
The Bobsy loved this, she wolfed it down. She's really into dipping at the moment. So, anything she can dip something in is a win. But I was still surprised by how much she enjoyed it. Broccoli and stilton isn't a flavour you'd think kids would enjoy. Although, she's isn't your typical child when it comes to eating, and it is a creamy flavour.
You will need:
1 large Broccoli head
3 Large potatoes
100g Stilton
1 Large onion
150ml Double cream
500ml Vegetable stock
500ml Water
Pinch salt and pepper
Peel the potatoes, chop them, the broccoli and onion, and add to a large pan. We use this proper giant pan, which makes it less messy when we use the stick blender.
Add 1 cube of veg stock, made to packet instructions, which is normally around 500ml. We didn't have vegetable stock, so used chicken. It tasted the same I think! Then, add enough water to cover everything, again around 500ml.
Bring to the boil, then reduce to a simmer. Leave for 30 minutes, until the potatoes are soft.
Remove from the heat, and blend with a stick blender, until smooth.
Return to the heat, stir in the double cream. Then, crumble the stilton in, and stir. If I'd done this, I'd have added the whole block! But, 100g is perfect for a mild, creamy taste. Add salt and pepper to taste.
Leave for 10 minutes, stirring regularly, until the cheese has melted.
Serve your broccoli and stilton soup with fresh, crusty bread for the perfect lunch.
Print Recipe
Broccoli and Stilton Soup
Broccoli and Stilton is the perfect soup combination! One of my favourites!
Ingredients
• 1 large Broccoli head

• 3 Large potatoes

• 100g Stilton

• 1 Large onion

• 150ml Double cream

• 500ml Vegetable stock

• 500ml Water

• Pinch salt and pepper
Instructions
Peel the potatoes

Chop potatoes, broccoli and onion and add to a large pan

Make up veg stock, and add to the pan. Add enough water to cover ingredients

Bring to the boil, reduce to a simmer and leave for 30 minutes, until the potatoes are soft

Remove from the heat, and blend using a stick blender

Return to the heat, and add the cream, stir in well

Crumble in the blue cheese

Add salt and pepper to taste

Stir, and leave for 10 minutes, until the cheese has melted

Stir well, and serve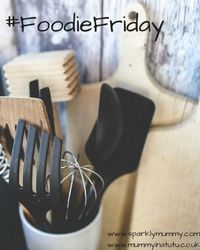 SaveSave